Award-winning social media marketing and management.
Are you interested in…
Stress free social media management?
A time-tested, science-backed, Kansas City social marketing strategy?
Expert social media advice?
A constant stream of valuable social media signals and SEO?
Expansive brand authority and online presence?
Build an Intelligent Community
Social Media Management
The 80/20 Rule states that 80% of your greatest achievements come from…
… only 20% of your work. We've tracked countless social media statistics and we've seen this rule proven time and time again.
We help you cut the wasted 80% by tracking the data that converts into…
… the highest dividends possible, so you can market effectively — 100% of the time.
Community Development
Starting from scratch is a hurdle we can help you overcome. It's difficult to track and measure the results of social media. What's actually working? And how do you know it's working?
Thanks to a solid track record of experience developing online communities, we can confidently give you the ability to track your efforts and see powerful results.
Award Winning Marketing
One of the biggest headaches in social media is managing your time effectively. It's every marketer's goal to bring on new customers and keep them happy, and you can…
… by using social media to turn your followers into customers, and creating engaging, viral-worthy content today.
We boost your social media activity and convert your platforms into tangible assets — customers, clients, sales — with proven, systematic methodology. Contact us today for a free consultation!
Kansas City Social Media
---
Kansas City's Award Winning Social
Media Results ⇒ ⇒ ⇒ ⇒ ⇒ ⇒
---
Did You Know That…

95% of Facebook Users
log into their account daily. 15.8% of all time spent on the internet is on Facebook.

Over 231 Million People…
…are actively using Twitter — averaging 170 minutes per month.

Out of LinkedIn's 259 million Users
40% pay for LinkedIn Premium. How's that for a solid conversion rate?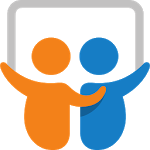 30% of Traffic From Social Media…
…is from Slideshare.net. LinkedIn bought the website for $119 million in 2012.
Over 2 Billion Active members are a part of the communities above.
What slice of that number could be…
your customers?
Kansas City Social Media Management Solutions
Social Media Analysis and Recommendations

Social Media Analysis and Recommendations
Each social platform is snowflake-unique. They all have different personalities, strengths and weaknesses. Twitter is a powerhouse for supersonic customer service delivery, but a weak platform for long-form direct marketing. Facebook demolishes the charts for community development, but their mobile platform is still relatively weak.
Every platform caters to a different demographic.
With our social media analysis, it's never been simpler to find out which social media platforms are most effective for you.
Our social media agency monitors and participates in over four dozen social media platforms and we add new platforms regularly.
After analyzing your products, services, business goals and target market, we'll pinpoint the social media locations that'll give you the most bang for the least buck.
Social Media Page Creation

Social Media Page Creation
It may be shallow but it's true. We're attracted to beauty first, and then the deeper, more important things. It's human nature. People can't help judging the book by it's cover because the cover is the first thing they see.
Impact Social Media page creation allows you to catch your viewer's eye and hold it; long enough to get to the deeper elements of your value proposition.
Branding, attractive graphics, professional copy writing and well chosen keywords all play a vital role in your overall performance. You can count on us to have your social media page up and running quickly, affordably and most importantly — done right the first time.
Social Media Enhancements

Social Media Enhancements
Social media enhancements abound on virtually every social platform. Facebook offers custom tabs, Tumblr provides personalized appearance enhancements, YouTube allows embedding and linking to your website and other social pages. The list goes on, pretty much forever.
We do this every day, so we know what's available and how to set it up. You'll have cost-efficient options for enhancing and improving your social media pages in no time. That means social media stress resolved, tech-thorns plucked and designing aggravations ended with one simple solution — Impact Social Media.
Social Media Website Integration

Social Media Website Integration
Your social media network should be a spider web of quality information. That is, your reader lands on your website and ends up happily bouncing from one social media thread to the next. The more time a customer spends in your network, the more likely you are to keep them on board.
This is done by integrating and linking your website and social media platforms. We use widgets, API's, iframes, javascript, proven internal link strategies and more to weave your web of value.
Social Media Posting

Social Media Posting
Do you have time to market yourself effectively? Most don't. That's why there's so many stagnant business social pages. They may have started strong in the beginning, but it takes 48 hours a day to run the business and market on top of that.
A steady stream of social activity keeps people interested and engaged. Use our social media posting services and free yourself of the social media marketing burden — and enjoy the excitement of watching your social influence grow.
Our social media management pricing is so affordable… it just doesn't make sense for you to be burdened with this time consuming chore.
Social Media Photography and Videos

Social Media Photography and Videos
90% of information transmitted to the brain is visual, and visuals are processed over 60,000 times faster than text. That's one of the reasons viewers are more engaged when photos and videos are present. A quality picture is worth a thousand words, and a high-grade video is worth a million.
As a local Kansas City social media firm we're able to handle your on site photo and video needs anywhere in the city. If you need to enhance your social media with photo and video content — we can make that happen.
Social Media Fan Engagement

Social Media Fan Engagement
Common sense. It's not as widespread as it should be. Social media is social, and while that may seem like common sense, marketers don't always grasp the obvious.
If a business has social media pages that aren't engaging the community — if they fail to develop their community daily through genuine, person to person communication — their social media is no longer social.
Promoting is important, but there has to be a balance between promoting and engaging.
We manage social media every day, reaching out to followers effectively and building our client's communities through healthy communication. Simple thank you messages, comments, mentions — they go a long way. We show your fans how important they are, and they'll reward you for it.
Social Media Increase Your Followers

Social Media Increase Your Followers
Be wary of companies that sell followers. Increasing your followers is good, but it has to be done right. One loyal follower — a live, breathing, commenting, person — is worth a thousand fake accounts created in Bangladesh.
Impact Social Media increases your followers the right way.
Quick increases is accomplished through legitimate paid promotions like Google Adwords, Facebook paid advertising, Twitter promoted tweets, LinkedIn sponsored updates and many other promotions.
For slower increases we utilize:
High quality and interesting content
Strategic keywords
Attractive follow icons on your website
Powerful follow links embedded into your outgoing emails
Socialization and networking within relevant groups and communities
Social Media Marketing

Social Media Marketing
Social media marketing is a proven sector of the marketing industry. Thanks to attractive pricing, precise control of target audience and documented positive results, social media marketing has become a marketing powerhouse. With our social marketing you'll quickly see a strong ROI, rapidly rising brand, exponentially expanding exposure, spike in website traffic, and a surge in clicks and sales.
We've tracked our social media advertising results diligently over the years. The result? An unprecedented insight into the most cost-efficient, violently potent practices in the industry. To learn more about the benefits of social media advertising, just give us a call — we'll set up a complimentary consultation, on the house.
Social Media Networking Communities

Social Media Networking Communities
There are dozens of social media choices out there, all effective in their own regards. But the most formidable social marketing platform — when handled with finesse and expertise — is your own social network.
It's hard to pull off without years of experience (which is why the expanse of the search-engine-ignored internet is littered with abandoned forums, blogs and other social communities), but we can help you develop a heavily customized social community that will flourish.
Your layout can clone the Facebook format. Or Twitter. You can have a bustling discussion forum attached to your website, or on it's own. If you'd like to see the Facebook and Twitter clones, or the discussion boards we've built — give us a call today. It's completely risk-free — we don't bill the first consultation.
Social Media Reports and Statistics

Social Media Reports and Statistics
Successful social media management requires detailed tracking. How many Facebook fans engaged your posts? How many people did Google+ send to your website? LinkedIn? What do people engage in when they get to your site?
Tracking provides valuable data which can be analyzed to determine the effectiveness of your social media strategy. It highlights strengths as well as the shortcomings you can improve on.
With your analysis you can then modify your campaign to ensure peak performance. Knowing where your money went and how much it accomplished is vital. Our social media agency will keep you on top of this information so you have complete control and confidence in the system. Why hide the results we're proud of?
Interested in web design? Visit our Kansas City Web Design page.
Interested in SEO? Visit our Kansas City SEO page.
Got Impact? Get Impact!
How?
With Impact Social Media!
For more information call us at 816-743-0525