---
Captivate Your Customer With
Kansas City Web Design
Looks. Speed. Innovation.
Impact's Web Design is the structural art of the future.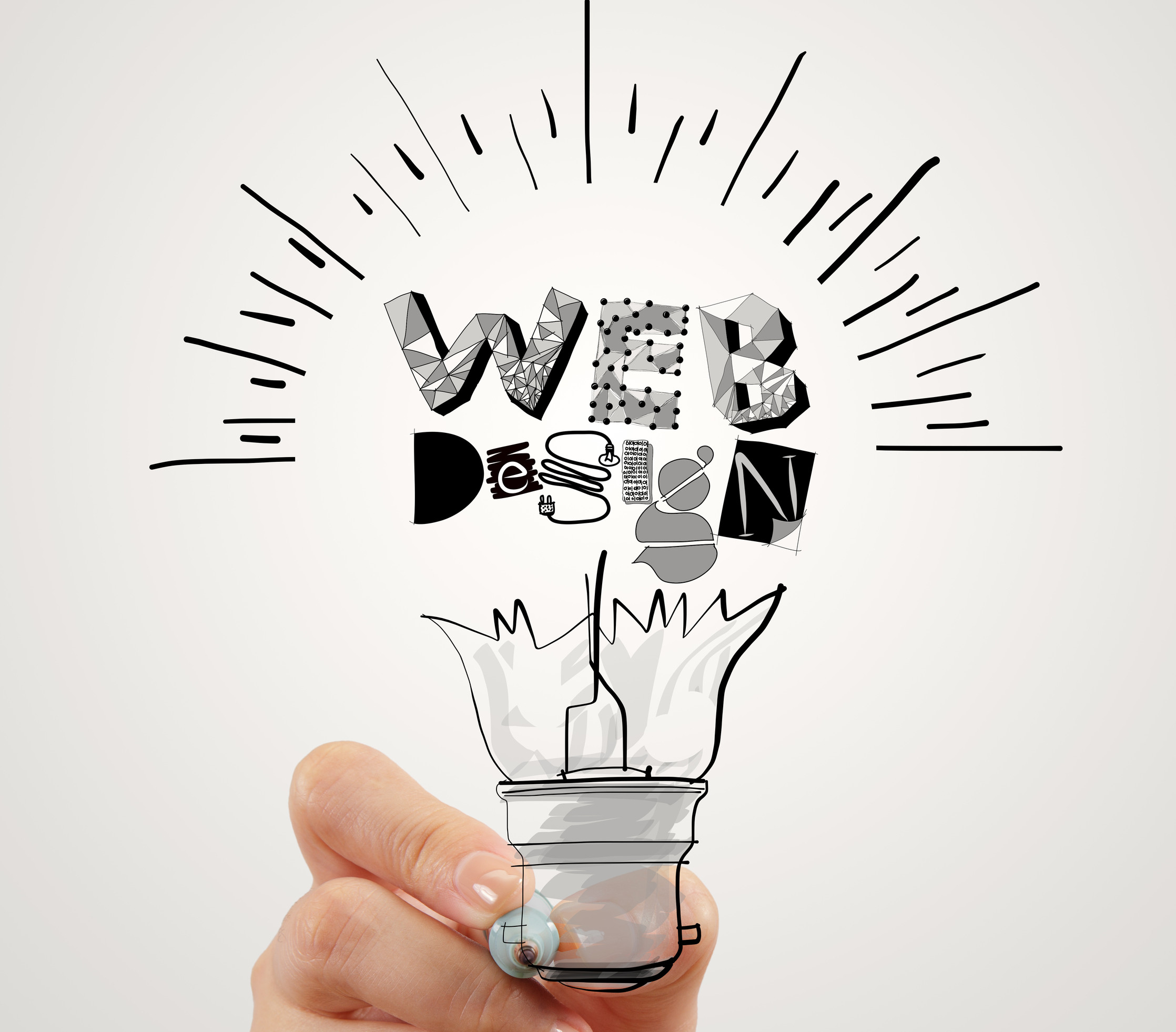 These are your steps to web design success:
Attract customers with eye-trapping beauty. Your customer needs to love your website from the first glance.
Grow your profit. Money grows on the tree of your web design — all the traffic in the world is useless without conversion.
Retain. Plants only grow when they're watered, and your website is the same. Keep your customers happy and get repeat business.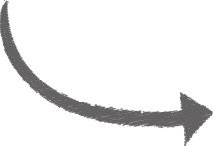 ---
It's Here…
Kansas City Web Design You Can Count On.
---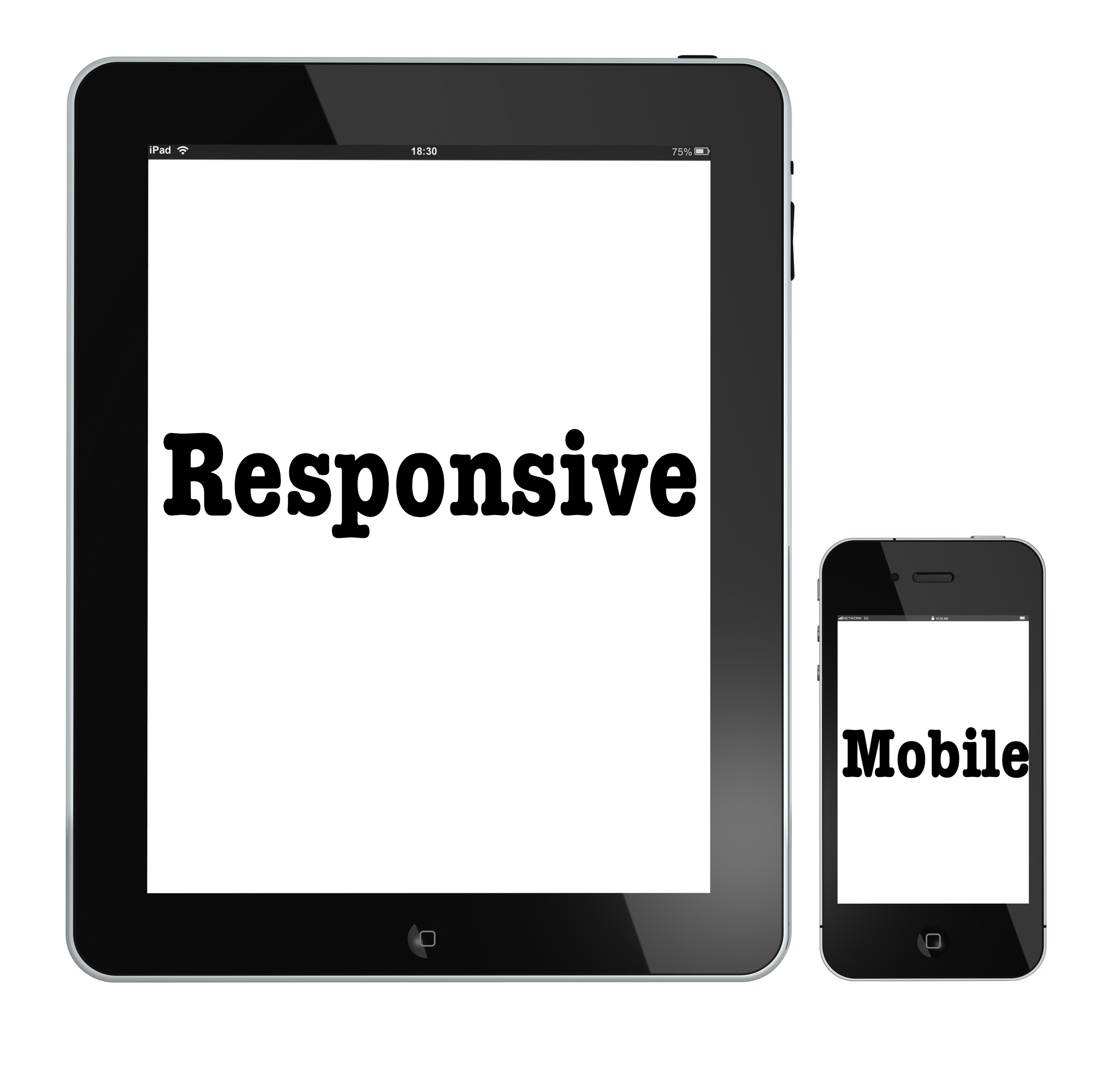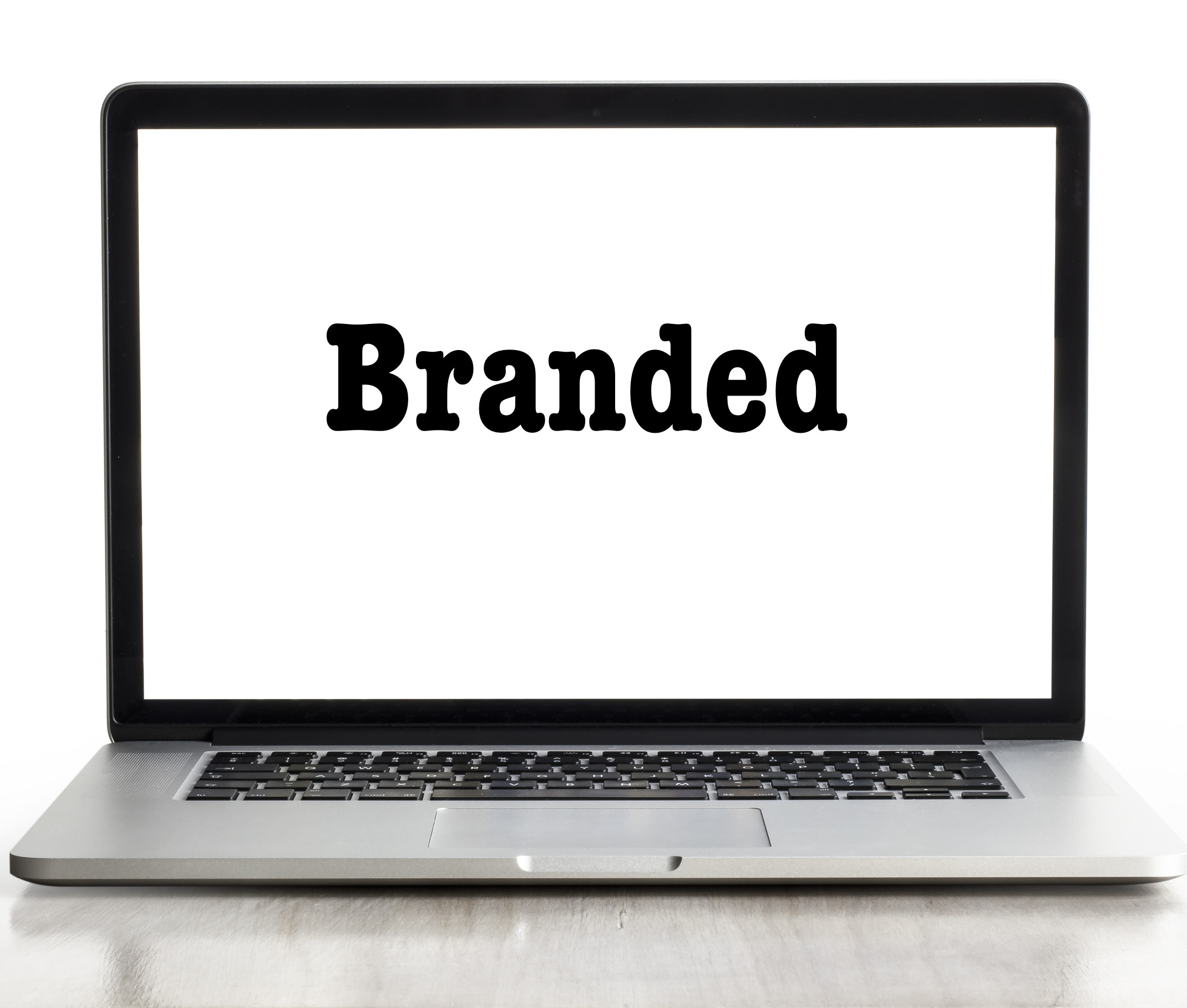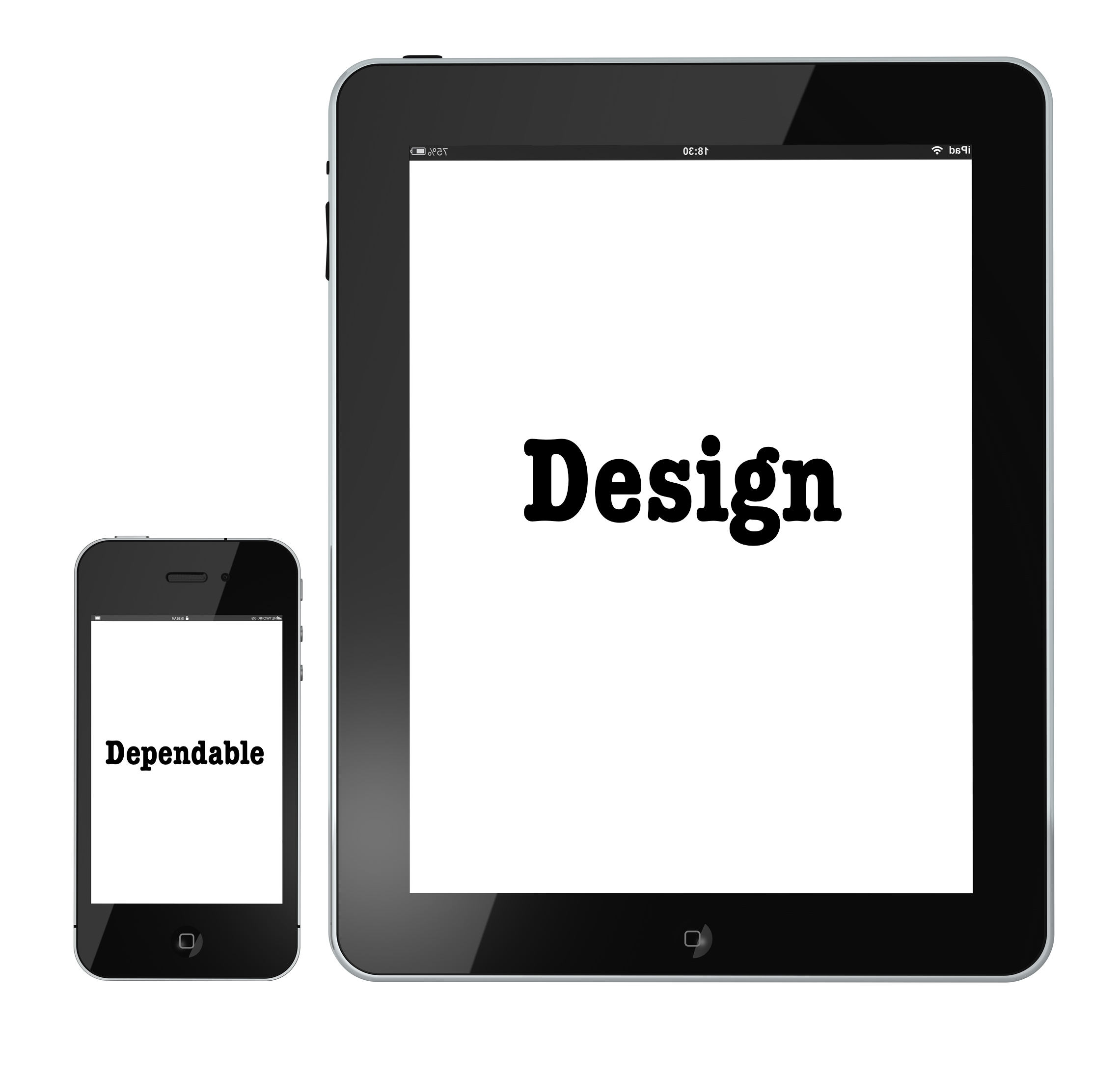 Broaden Your Reach With Your Online Brand & Identity
We've developed websites for some of the biggest outfits in Kansas City. Your logo, online persona, and overall message means the world to us because your reputation — as well as our own — depends on it.

Watch Your Profits Grow With a Solid Conversion Strategy
Simply having a website doesn't cut it, and even getting people there is only half the picture. You need to convert your website traffic into money-exchanging clients and customers — and that means deliberate design with high conversions in mind.

Captivate Your Customer With Mesmerizing Graphic Design
Your customers don't read any more — they scan. That gives you an estimated 5 seconds to grab your reader's attention with eye-magnet graphics and design.

Stay on top of the trends in design with consistent support
Information travels faster than light, and technology seems to advance just as fast. Businesses that don't embrace cutting edge technology get left behind. We keep that from happening.

Develop Your Site for speed, precision, and customized customer experience
We live in a microwave society of short attention spans. 32% of customers abandon websites with a 1-5 second load time. Thanks to manual coding, we can format your website to flash seamlessly from click to click.

Avoid Scammers With Impact's 100% Custom Websites
We give you the gift of originality. Doesn't sound like much? Watch for the web designers with a lightening turn-around — it's tempting for some web designers to grab a quick template, throw in some content, and call it good. Quick turnaround, high profit. Unfortunately you lose the benefits of a fast, up to date, SEO-ready, performing website. Original design is an antidote for poor performance.
Step 1: Modern Concepts. Veteran Principles.
Mark Twain said, 'Always do right. This will gratify some people and astonish the rest.' We meet and consult with you personally to discuss your unique needs, goals and budget. This is where we come together and determine whether or not we're a good fit for each other. Our approach to business is a bit old-fashioned — we believe that honesty and integrity is the foundation of a strong business relationship.
Our website design is the best choice in Kansas City and the surrounding region, but you may have other needs that we don't handle. We'll let you know if you need expertise outside our own, and may even suggest other means to an end if it's in your best interest. Because your success is our success, even if we never meet again.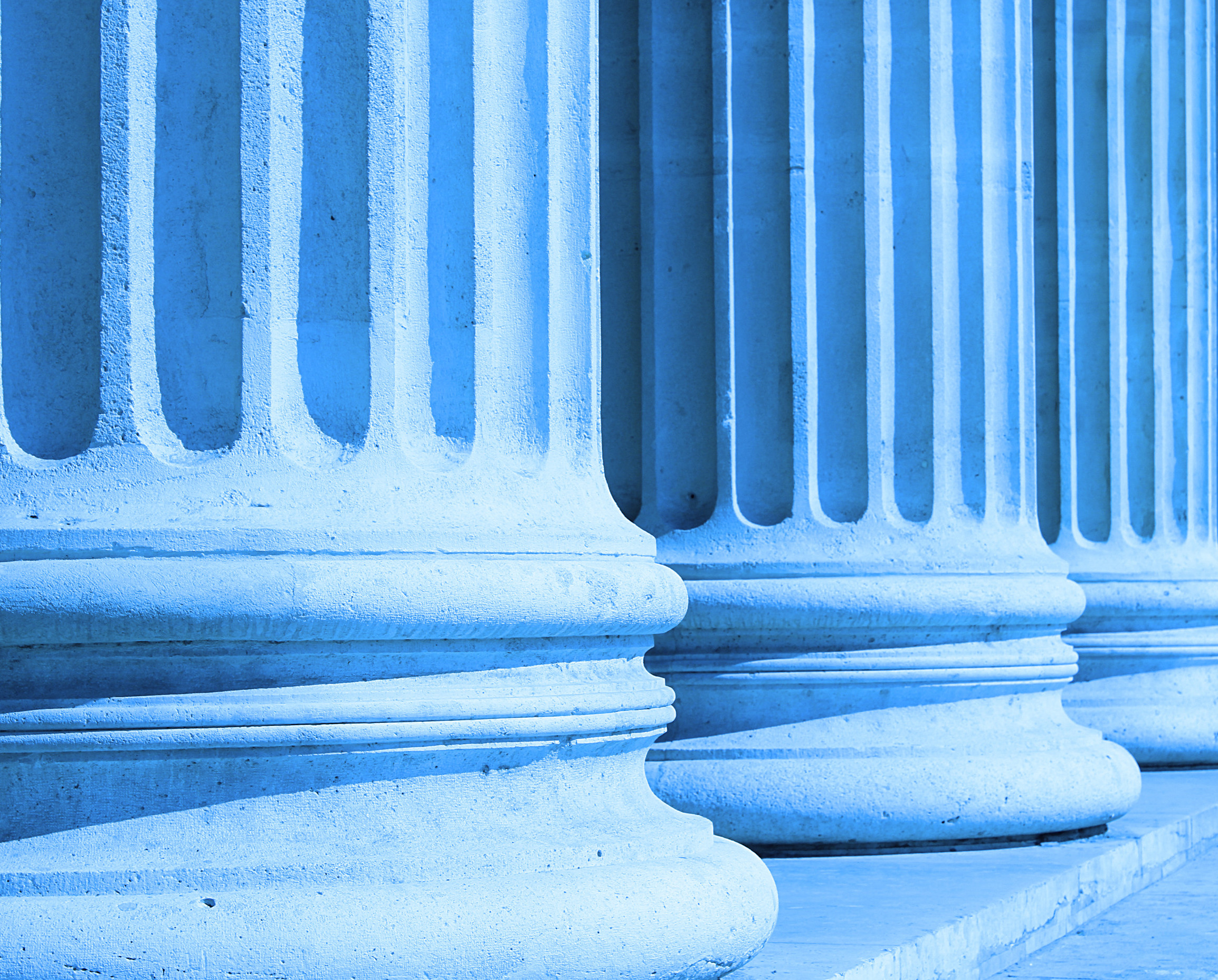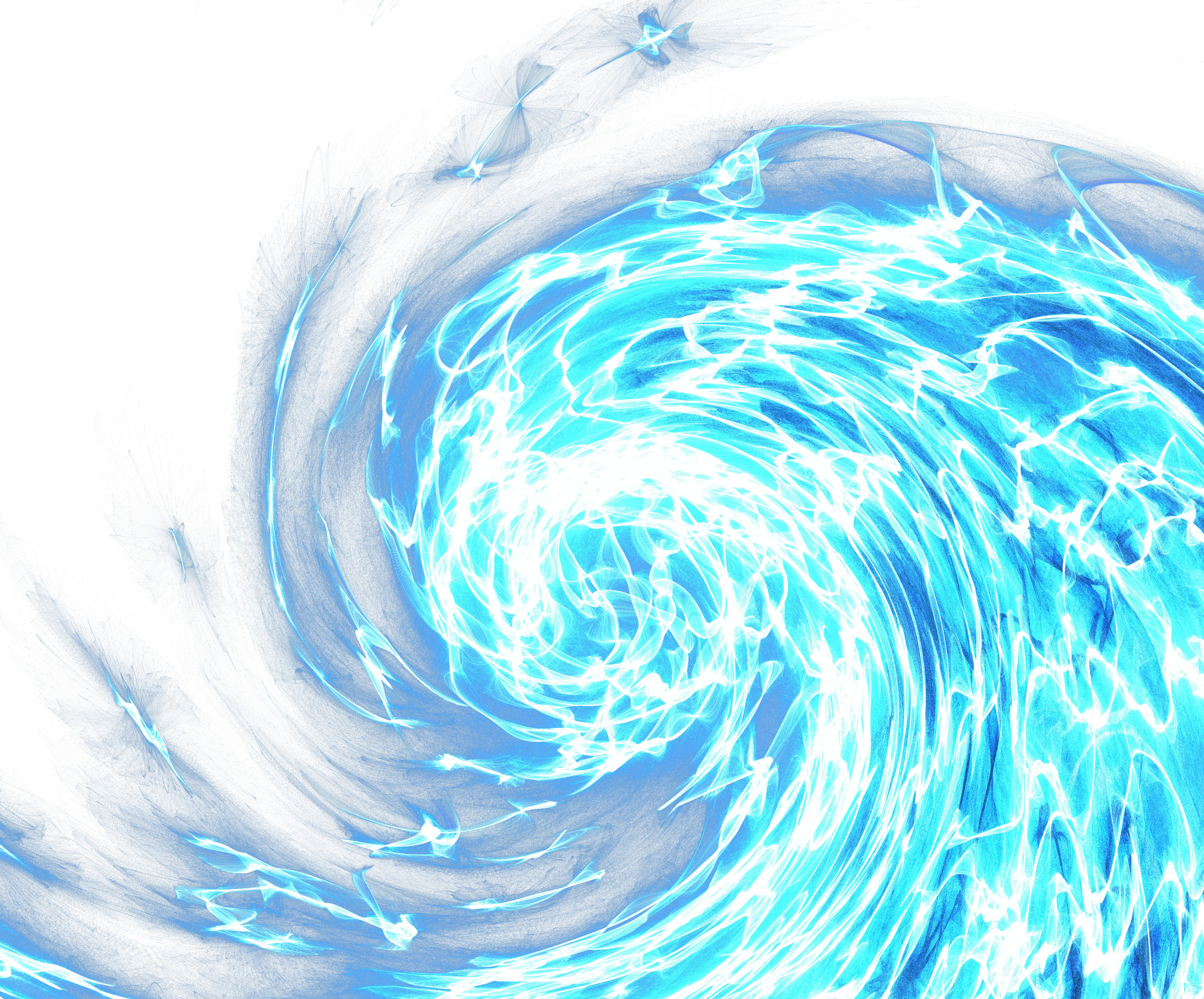 Step 2: Navigating a Digital Ocean
To develop a web design strategy, we immerse ourselves in a sea of design elements specific to your business, products and services. There's a digital ocean of information out there that you need to harness to succeed.
Art follows structure in powerful web design, so this step is vital to web design success. This stage includes analyzing your competition, to capitalize on their weakness and to absorb their strengths into our design strategy.
Step 3: Magenta (the Refining Process)
A blood-like dye was discovered after the Battle of Magenta in Northern Italy (1859). The color has since been refined into a narrow niche in the market of colors — at the midway point between red and blue.
This is the stage of refinement, where we gather the strongest data to formulate a comprehensive, multi-pronged digital marketing strategy. This is the foundation upon which we build the artistic masterpiece of your website.
Color psychology 101 — Red is the psychological color of aggression, which stimulates the brain to buy more aggressively (Target, McDonald's, Coca Cola). Blue stimulates trust (Wal-Mart, Ford, Pepsi, every politician's tie).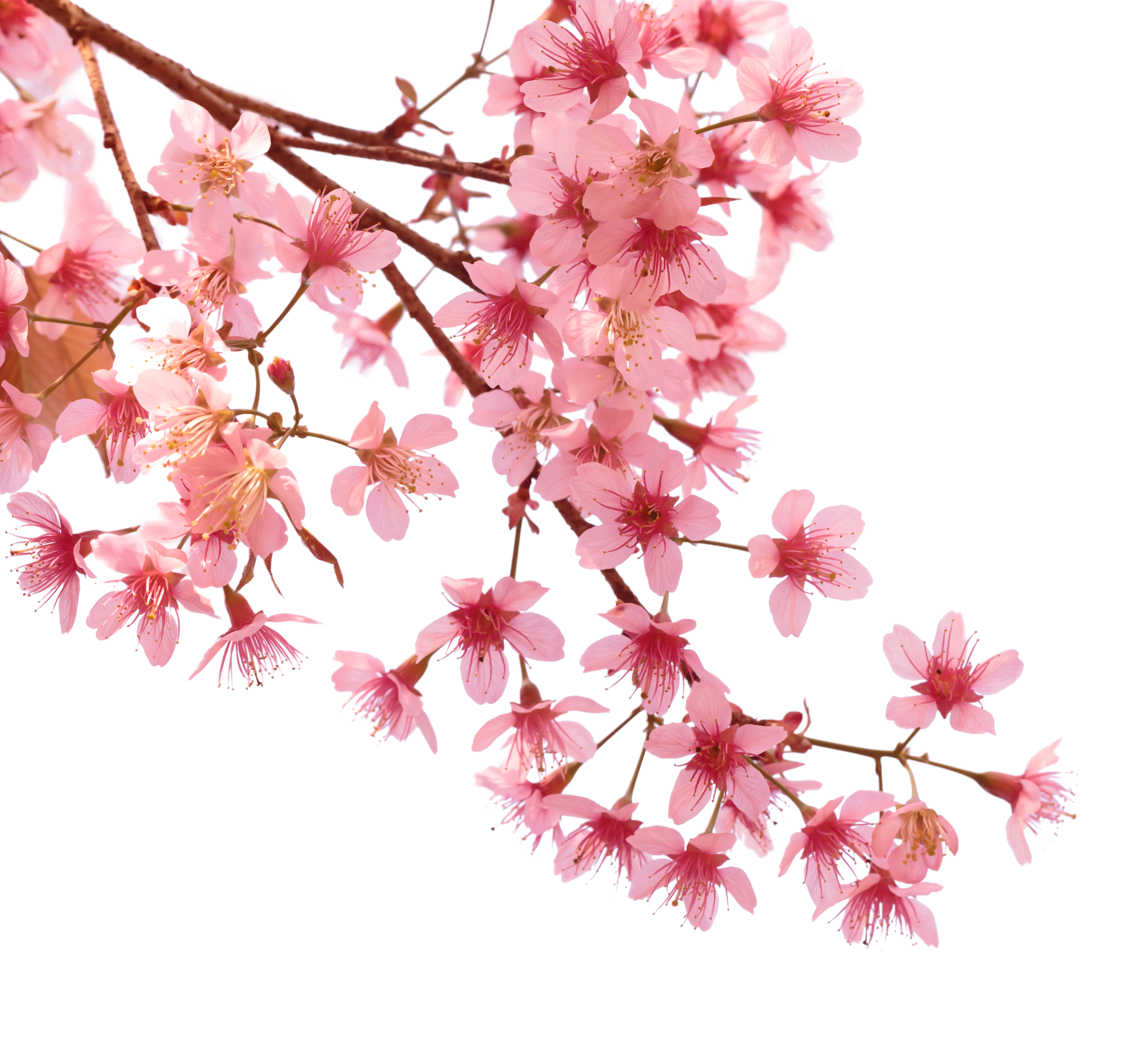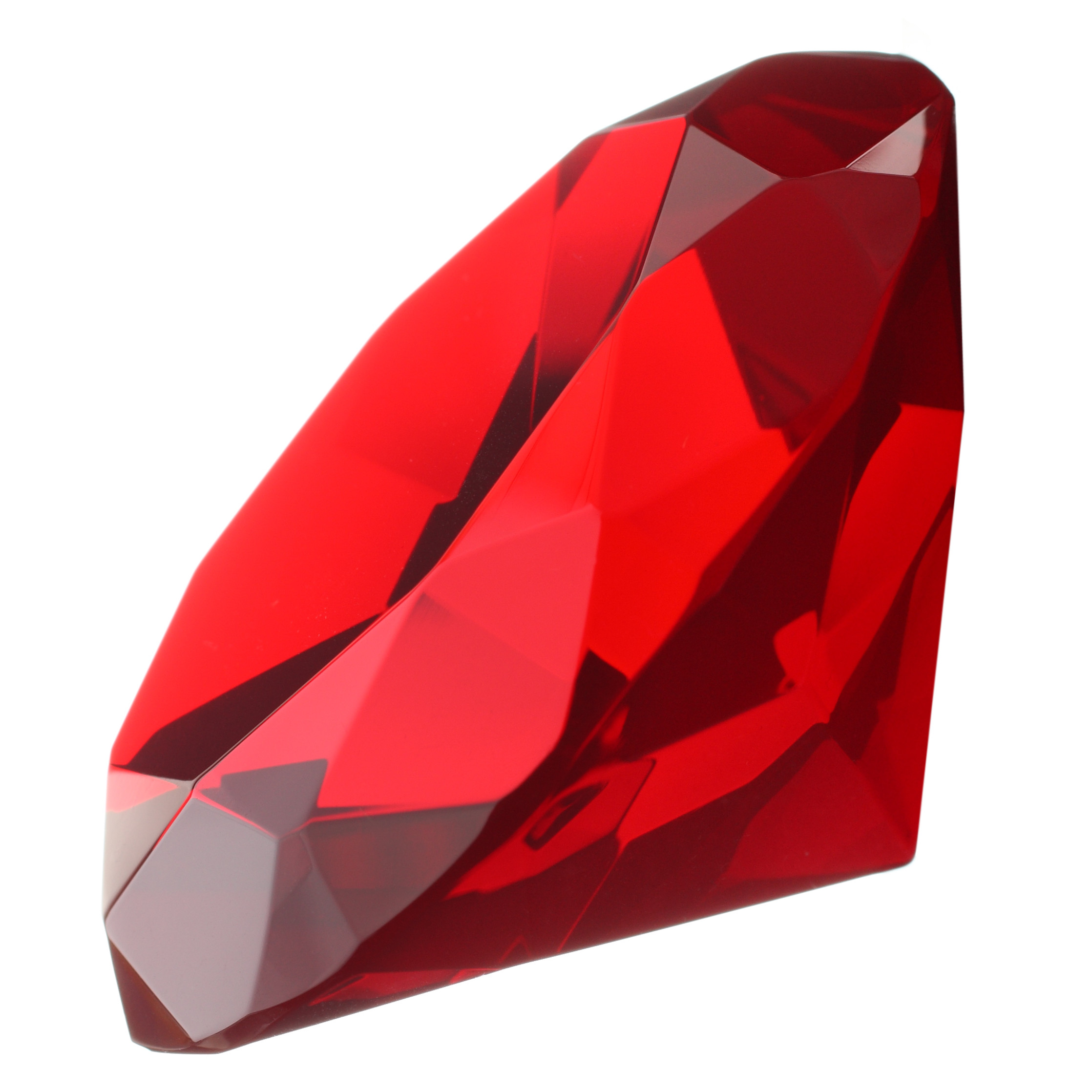 Step 4: Design Like Railway Rubies
Think of the grimy, polluted, eardrum-crushing chaos of an 1850's railroad.
Now reach out and pick up the fist-sized ruby next to the tracks.
That's how your website will stand out from the rest. It's sharp, crisp, clean — elegant and almost alarmingly alluring. Priceless. The unseen molecular structure of the ruby is like the coding, canonical URL's, and SEO structure we've developed up to the point of design. And now it's time to shine.
Beauty may be skin-deep, but it turns heads and keeps people focused long enough to find out the depth of your company's value.
Step 5: Results (Shattering Glass)
At this point we've studied your competitors, analyzed market demographics, and targeted your unique digital marketing needs. We've considered all realms of social media, local Kansas City search, logo design, brand expansion, psychological color themes, and so much more.
We've fine-tuned everything from search engine and keyword optimization to security, mobile design and application customization to ensure an efficient, user-friendly design that will rocket your marketing power through the glass ceiling other web design companies settle at.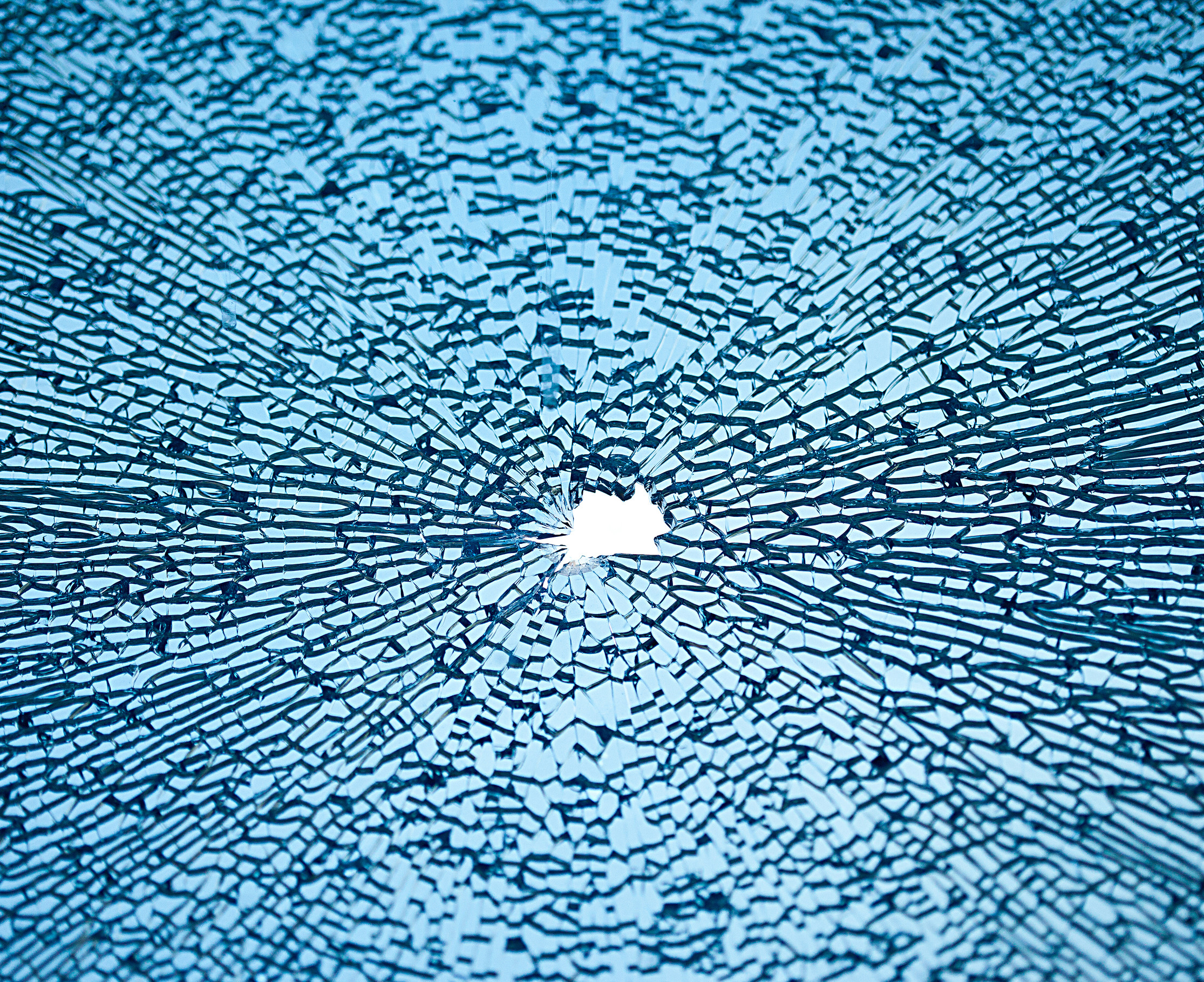 Kansas City Web Design Services for the Following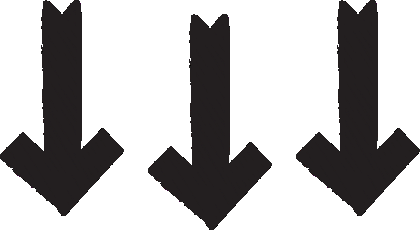 CMS Web Design
Kansas City CMS Web Design Services
CMS (Content Management System) web design services help you become a skilled website content manager, and practically overnight. This is an ideal option for a frugal business owner in Kansas City. CMS does the heavy lifting. It allows you to regularly update content on your website, while avoiding the webmaster middle man. Paying for the designer infrastructure on the front end will result in massive dividends on the back.
To help your website perform to its peak capacity, you're going to need some help with website design. We can provide you the tools and services to help you be as self-sufficient as possible. If you want to be able to update your website yourself, and want to get a bigger piece of the KC market, then call us at 816-743-0525 to discuss available CMS solutions for you.
CRM Web Design

Kansas City CRM Web Design
The better customer experience you're able to provide, the more likely you are to keep your customers coming back to your website. CRM Web Design Services can help you do that. "CRM" stands for Customer Relationship Management." When you have excellent CRM, your Kansas City customers will be able to interact with you and your website 24 hours a day, 7 days a week.
We can custom build your CRM to uniquely suit your company and market.
Customer support tickets, payment gateways, appointment scheduling, automated invoicing, and information distribution are some of the options you have at your disposal. When you have an expert designer customize your customer interface, you'll have streamlined scheduling, reminders, statistics, and data. Let us help you connect to customers in the KC area, with above and beyond CRM Web Design Services.
Drupal Web Design

Kansas City Drupal Web Design
When you want the best, you want Drupal. The White House, Fox News, Mercedes Benz, and The Washington Post all decide to use Drupal, and with good reason. This web design solution is head and shoulders above the rest. If you want to stand out from your competition in KC and beyond, this is your answer.
Our design services include Drupal website development, custom theme design, and module development, as well as Drupal migration from Joomla, WordPress and others. We'll help you maximize the most powerful web design service on the planet. You'll see a drastic difference immediately. Call us to find out how we can help you do more with your website at 816-743-0525. When you're powered by Drupal, you're powered by the best.
Ecommerce Web Design

Kansas City Ecommerce Web Design
Ecommerce websites are the future of B2C business. They create incredible opportunities to make money with minimal overhead. If you're an established retail store, an Ecommerce website will help you reach your Kansas City consumer and even further. This is the best part. When it's done right, you'll watch your profits grow almost immediately.
We offer many Ecommerce development choices such as Magento, PrestaShop, TomatoCart, Zen Cart, Cube Cart, Open Cart, and many more.
Our web design team has a proven track record for the Ecommerce sites of Kansas City. Your store will be profitable in virtually no time.
HTML5 CSS3 Web Design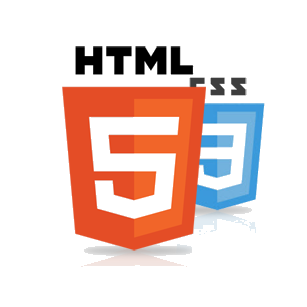 Kansas City HTML5 CSS3 Web Design
An outdated website is a like bucket with a hole in it. It's useful, but not for long. With HTML5 & CSS3 it's now possible to provide the flashiest and most eye-catching websites on the internet. If you want your website to reach all of Kansas City and beyond, you'll need to shine like a diamond in a sea of common stones. We can help you do that.
HTML5 & CSS3 will offer not only a visually stunning website, but one that also can be customized. You can choose to add features like animation, music, video, and apps with our services. If your website is out of date, then let our team of experts in Kansas City build you a sharp and effective replacement using HTML5.
Joomla Web Design

Kansas City Joomla Web Design
Joomla is a powerful and versatile option that's effective and affordable. With a strong following that has over 10 million copies in use, Joomla is a name that even Harvard trusts with their web design. Joomla offers more options than WordPress and is more affordable than Drupal. The Joomla web design service can be developed as a CMS, CRM, website, or Ecommerce store. That means plenty of options for you and your customers in Kansas City.
Our Joomla development services provide you with more options to increase your online efficiency, and an affordable alternative. If you're interested in exploring the many services that Joomla can provide for you, then call us at 816-743-0525. Our job is to help you get as many customers as possible in the KC area. Joomla can help, and so can we.
Mobile Web Design

Kansas City Mobile Web Design
To keep up with the lightning-paced advancements in technology, your website needs to be functional and engaging on every device with a browser. Websites don't automatically perform on mobile devices, but today's generation is viewing information more and more on mobile devices.
If your site isn't mobile friendly, don't worry because we're here to help.
You may have heard of "responsive design", and that can fix part of the problem – but it won't solve it. You'll need to specifically build a website for the exclusive use of mobile and smart phone browsers.
Your website will then be fully optimized for mobile services. The leaders of the pack are all providing mobile specific websites, and you can do the same for far less than you'd imagine. With an affordable option and an ever-widening net to reach prospective clients, this is an investment that will pay for itself many times over. Call us today to upgrade your site to complete mobile functionality.
Political Web Design

Kansas City Political Web Design
Thanks to technology, politics has evolved into a sleek and efficient machine. Kansas City and the vast majority of America spend a lot of time online, and that's where the political machine has focused their efforts. Developing effective web design is key because politicians without websites get left behind.
Let us propel your next campaign to election success.
By leveraging a website, SEO, and social media we help you get your message to more voters, and faster than ever. With dynamic polls and surveys embedded into your site, you'll know exactly what your voters want. With Impact, success is inevitable. Call us for a free consultation and we'll discuss a comprehensive digital strategy: 816-743-0525.
Responsive Web Design

Kansas City Responsive Web Design
It's best to make sure your website operates properly on several different devices and screen sizes. Everyone has smartphones, tablets, smart TV's, and several other devices that will help them find you. The question is, can they view your site easily when they find it? It's a challenge many novice web designers overlook, leaving you with a website that doesn't function well. This isn't our first rodeo. We know how to design your site to communicate effectively on every device. That's why we're the best web designers in Kansas City. We ensure you get exactly what you need.
Our responsive web design services will help your website stand out from the rest — on any device. Your website will be infinitely more effective as a result, and once it's optimized to drive traffic to your website, you'll have more business than you know what to do with. Our Kansas City team will rocket your SEO to the top of the charts, and keep your customers engaged with a crisp, clean and efficient layout. With the responsive web design, you'll be proud of your site — on any device.
SEO Web Design

Kansas City SEO Web Design
Your website is only effective when people can find it. People don't land on your pages by accident – Google, Bing and others send them there. With our meticulous SEO web design, search engines will crawl your website and rank it high. Search engine performance follows high-quality search engine optimization (SEO).
Many of our clients came to us after hiring a web designer who made their site pretty on the outside… and completely ignored the inside. They came to us because their site wasn't ranking. We dug in and optimized their site; cleaning up obsolete and ineffective code, and designing it for the SEO bots.
We just wonder why the site wasn't built for SEO from day one.
This is our promise to you. When we build your website, there won't be a need to come back and fix the SEO later. We'll develop your site to the highest SEO standards from the beginning. That way, you get the best right off the bat, and we continue to build our reputation of excellence.
SharePoint Web Design

Kansas City SharePoint Web Design
Communicating and working online is far from easy — without the right tools anyway. SharePoint helps teams communicate and share data amongst themselves and can be used by internal users as well as external.
You may need a company site, and you may need a team site. We can help with every detail, including setup, DNS zones, Microsoft Exchange integration, branding, theme and appearance. We're an authorized Microsoft Partner who'll provide you with every SharePoint design, support or service available.
Website Repairs & Website Moves

Kansas City Website Repair & Website Move Services
When your car is broken you take it to the mechanic. But what do you do when your website is spewing errors to you and your customers? You take it to someone who fixes broken websites!
We regularly build websites from the ground up, so we're experts at fixing any and all of the problems that you're having. Is your website hacked? We can fix all compromised websites. Is something making it act like it was designed on another planet? As long as it's not an alien invasion, we can fix it. We also perform website moves that are easy and effortless on your end. There's no better time than now. If you need to fix or move your website for any reason, call our team of professionals in Kansas City at 816-743-0525.
WordPress Web Design

Kansas City WordPress Web Design
WordPress is the Swiss Army knife of web design services. It's the first thing our minds jump to when we think of web design, and with good reason – it can be translated into 40 languages (and counting), there are over 30K plugins available for customization, and it's 100% free!
We work in WordPress every day and it's as familiar to us as our own hands. Our abilities in WordPress include SEO, custom theme development, and security measures. You'll appreciate when we design and develop your website because it'll blow your competition away. You need a designer to get the most out of your WordPress website. Give us a call at 816-743-0525.
Reserve a complimentary web design session
with a Kansas City web design expert.
Sometimes the best things really are free.
Reserve a Complimentary Consultation
Interested in SEO? Visit our Kansas City SEO page.
Interested in social media management? Visit our Kansas City Social Media page.
Got Impact? Get Impact!
How?
With Impact Social Media!
For more information call us at 816-743-0525