Kansas City SEO
Professional Search Engine Optimization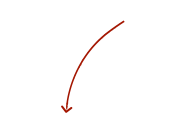 This is Impact SEO
SEO Marketing Powered
by Expert Practictioners
SEO data management can be painful. Whether you're a Kansas City business professional, entrepreneur, small business owner, or in-house content creator, local optimization can often be tougher than it is rewarding.
We know. But to us, it's not a job — it's an art. Painting an SEO masterpiece becomes an art form worth a thousand times it's weight in gold, thanks to the people it sends your way. New clients, patients, hungry bbq-lovers; customers — the people who buy your products or services.
Here's how it works. All you have to do is introduce yourself. We take it from there, giving you complete control with regular updates and reports of your progress.
Take advantage of our Free SEO consultation to find out what your strengths and weaknesses are, and what you can do to improve.
Talking face to face with an SEO expert is the best way to learn what your options are. Meet with a Kansas City SEO specialist right now to propel your game plan forward — for no charge whatsoever.
On the page below you'll find:
How Does Impact Stack Up Against the Competition?
Who Should Join Impact SEO
The Benefits of Impact SEO
We've Helped Build Businesses and Change Lives
Complete SEO Satisfaction or 100% Money Back
This is your opportunity to become an SEO authority, and to bypass the head-splitting wastes of
time and expense … by getting the job done by a tried and proven search engine optimization expert.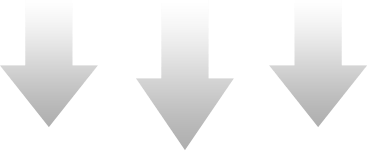 Who Should Join Impact SEO?
Click any item for more information:
Small Business Owners

Kansas City SEO for Small Business Owners
As the backbone of the American economy, you have a heavy load on your shoulders. With all of the daily tasks of running your business, it's virtually impossible to set up — let alone manage — a full time SEO campaign. We can help you further your business so you don't have to take on an extra back-breaking burden.
Authors

Kansas City SEO for Authors
You know how it works. You write a Tolstoy-grade masterpiece, then sit back and relax as the cash pours from your eager readers…
…if only it worked that way. But it actually does for the authors who have built a solid readership. Traditionally authors have relied on big name publishers to market them, but the power is now shifting back into the author's hands, as ebook sales have overtaken hard copy sales. But now more than ever, the responsibility to market your literary masterpiece rests in your hands. We can help you get your name out and increase your readership.
Auto Repair Shops

Kansas City SEO for Auto Repair Shops
Money doesn't grow on trees, customers don't fall from the sky, and your business doesn't thrive on charity. It's up to you to attract customers and their cash, so your shop can grow.
Our team will pull search engine rank for local auto repair searches, so your number and address is the first thing they see. When they contact you first, you'll see why our customers rave about our work. With Impact, your competition doesn't have a chance.
Car Dealers

Kansas City SEO for Car Dealers
It's simple. You need to sell cars but you can't turn a tidy profit without a crowd of buyers. You may have tried expensive marketing with mixed results, or maybe you haven't had the time to try anything.
If you're ready for a modern and scientifically proven approach…
… it's time to give us a test drive. Our specialized SEO techniques will connect you with droves of eager buyers. The supply of car buyers is huge and the demand is still powerful — we just need to get you tapped into the vast realm of targeted, local search engine traffic. Sky-rocketing turnover and a growing mountain of profit. You'll be pleased with the results.
Charities

Kansas City SEO for Charities
Recessions decrease profits and donations alike, and that calls for a plan. Your donations grow in direct proportion with your traffic, whether it's website traffic or otherwise.
How many people visit you currently? Increase your search engine presence, grow your traffic, and watch your donations pour in. It sounds complicated, but it's what we do. It's hands-free for you, while our (many) hands take care of your business.
Churches

Kansas City SEO for Churches
Sometimes churches don't focus on money. It's understandable and wise to keep the focus on higher priorities. But Jesus used 16 out of 32 parables to teach on money.
Your church — like any organization — needs resources to thrive.
More online presence, plus more traffic, equals more resources for the church.
The difference between a full church and an empty one is modern outreach techniques. The spiritual mission is the same. But the way successful congregations reach out has changed to meet the challenges of today's world. Our SEO and online presence techniques will modernize your methods.
Consultants

Kansas City SEO for Consultants
Cash allocated for marketing and business consulting easily add up into the billions. Clearly the businesses here in Kansas City and elsewhere need your direction, so be sure to equip them with the latest SEO advice when we send them your way!
Contractors

Kansas City SEO for Contractors
General contractors, sub-contractors, residential contractors, builders and remodelers all have one thing in common. It's a mindset, and a good one. There's no such thing as too much work!
When a customer searches "bathroom remodel" does your name show up? Somewhere near, a local buyer just typed "custom home builder". Click. Will you show up? Will they know you're out there?
The point is this. You need to be seen. We don't know how to pour a driveway or lay a tile floor, but we do know how to expand your visibility. People are searching for your skill, and we can help you help them with quality search results.
Ecommerce Website Owners

Kansas City SEO for Ecommerce Website Owners
Your ecommerce website is a unique creature. There aren't many people who know how to work with you efficiently and effectively. We host, design, build, SEO, market, manage & monitor commerce websites on a regular basis.
Thanks to extensive hands-on experience, we've earned a high level of expertise in this powerful niche.
We've already been through the school of hard knocks, and it taught us what works and what doesn't.
Our ecommerce SEO strategy includes a range of effective techniques. No need to bore you with the details of SEO, PPC, CRO, structured meta-data, rich snippets, SSL, Magento or Prestashop.
The only detail you need to know is that we are well adept at helping you to ramp up the performance of your ecommerce website. We guarantee results – it's as simple as that.
Freelance Writers

Kansas City SEO for Freelance Writers
Isn't it great to be able to work from anywhere in the world that has wifi? We do envy you a bit. But that won't keep us from driving more clients to your portfolio site than you can imagine.
Health Care Providers

Kansas City SEO for Health Care Providers
Doctors, dentists, surgeons and all other medical practitioners make an enormous investment to earn their place in the medical field. School, insurance, medical equipment, staff and many other things devour mountains of cash. And that's without even mentioning the time, stress and practically heroic effort required.
It's part humanitarian, part business. After all, who doesn't need money to provide for their own families as well?
This is the critical question.
Where will that funding come from? Patients, yes — but where will they come from?
It's our job to make sure that the people who need you can find your practice. With time-tested SEO, we send more and more patients your way. In our current generation of technology and internet, the health of your online presence determines how many patients you can help.
Insurance Providers

Kansas City SEO for Insurance Providers
Everyone needs insurance. House insurance, car insurance, life insurance, health insurance… and the list goes on. There's a high demand for insurance because people want to protect themselves and their families.
There are many other insurance agents and insurance agencies that compete with you for their business.
Network meetings, cold calling, business cards, telephone soliciting — it's all becoming obsolete. The current and especially the coming generation doesn't want to get sold anything. They want to find you and make their own decision.
This is the new hunt for business. It's highly effective, cost efficient and hands free. We'd like to introduce you to cutting-edge marketing that will get you the biggest slice of the consumer pie.
Modern marketing is…
…Impact SEO. We flip the process. Instead of you hunting for clients, we bring them to you. When we increase your visibility in the search engines, more people will see you. Many of them will view your site, and a good number will call. Those are warm prospects at very least — most of them are hot prospects ready to buy.
All you have to do is sit at your desk and pick up the phone.
Local Restaurants

Kansas City SEO for Local Restaurants
The most successful Kansas City restaurants have been hiring SEO firms for years, but many are still behind the curve. Give yourself a marketing edge and become an SEO leader that stands out from the rest.
Musicians

Kansas City SEO for Musicians
Bono said it best — "music can change the world because it can change people." There's no two ways about it. People need music. And music needs people. To thrive, musicians need fans and avid listeners.
We understand the dynamics of the music industry, and we know how to expand your reach and exposure. We'll devise a multi-faceted SEO strategy that will propel your career. With Impact SEO your initial consultation is free. There's no risk in free information. Let us help you get to the top of the charts.
Non Profit Organizations

Kansas City SEO for Non Profit Organizations
501C3's face the formidable challenge of obtaining sufficient operating capital. Regardless of your mission, funds are a necessity. There's a number of options for fund raising, but quality SEO — done right — will give you the most bang for your buck.
By leveraging search engine traffic wisely, you can increase inbound traffic to your website. The best part is that these people are specifically interested in your cause. Impact SEO can and will increase your search engine performance. That means more clicks. More visitors. And more opportunities for charitable givers to learn about your cause.
Politicians and Political Organizations

Kansas City SEO For Politicians and Political Organizations
Political strategists all agree on one thing — that President Obama won the election through savvy use of digital marketing. He's not the only one who can leverage the online masses.
When you implement effective SEO you'll reach a larger audience — faster. Certain groups of people are best reached through digital mediums (millenials), and very soon, the vast majority of America will be.
Take advantage of our free SEO consultation! Our report will give you the details to help your campaign win.
Realtors

Kansas City SEO For Realtors
The more clients you can reach out to, the more houses you sell. It's a simple concept that gets overlooked by some real estate agents. Luckily, you're here, so it's obvious you understand the importance of local Kansas City SEO strategy. We drive traffic to your site. They aren't just numbers, they're living, breathing home-buyers.
Retail Stores

Kansas City SEO for Retail Stores
Retail store owners are passionate about their products and customer service. And they should be! But sometimes, even the highest quality products and customer service don't bring customers to your store.
Because people can only appreciate your quality when they experience it. And they have to find you to see your products, and appreciate your customer service.
That's where we come in.
We'll build on your current marketing initiative with Impact SEO. Search engine optimization done correctly means high visibility, and more customers walking through your door. Let's start bringing in more customers today.
Service Providers

Kansas City SEO for Service Providers
If you clean carpets, you need somebody with dirty carpets to call you. If you eradicate unwanted bugs, you need someone with an pest-infested house to contact you. If you repair heating and cooling equipment, you need people to blow your phone up every time the AC or heater breaks.
No matter what type of service you provide, your success depends on being in front of a person in need — at the right time. We meet this requirement by escalating your search engine appearance. Our proven SEO methods will put your name in front of the people who need your help.
Sole Practitioner Lawyers

Kansas City SEO for Sole Practitioner Lawyers
People come to you because you give them a direct and personable, one-on-one working relationship, so they don't have to worry about being shuffled around some corporate system that sees them as a number. But they have to find you first. Ranking on the first page for Kansas City keywords gives them the opportunity to be helped by you.
Trucking Companies

Kansas City SEO for Trucking Companies
So far, every trucking company we talk to has the same problem. There's not enough drivers. 90% of the time the problem is poor search engine performance.
The average driver recruitment web page is a digital ghost town!
But that's good news. More for you.
You need drivers, and search engines send new drivers to your recruitment page. You can change your driver shortage now — with Impact SEO.
The Benefits of Impact SEO
Optimization From Local Technicians — SEO Engineered Specifically for Kansas City.
Professional SEO Quality. We Do it Right the First Time.
Know Exactly What's Going on — State of the Art SEO Reports and Statistics.
Concentrate on What you Do Best — No More Time-consuming SEO Work.
Build Value by Expanding Your Brand Awareness across the Vast Universe of the Internet.
At Least Double Your Website Traffic. That's a Promise.
Bring More Clients and Customers on Board By Extending Your Reach.
See Real Results. White Hat SEO is What We Bring to the Table, No Short-Term, Gilded Black Hat Numbers.

Meet with a local Kansas City SEO expert for a free SEO session —
No strings, no hidden cost and no obligations.
For more information call us at 816-743-0525
Interested in web design? Visit our Kansas City Web Design page.
Interested in social media management? Visit our Kansas City Social Media page.
Got Impact? Get Impact!
How?
With Impact Social Media!
For more information call us at 816-743-0525