Creative Digital Marketing
Get In Touch & Get
Creative - Modern - Effective
Digital Marketing
Take the first step and call us now
816-743-0525
Impact Social Media is the Kansas City based creative digital marketing agency. We're a full service advertising firm offering modern and effective digital marketing for search engines, social media, websites, videos and email.
We know how to advertise and promote your branding, products and services to the precise target market you desire. Our focus on return on investment (ROI) will provide you with a diversified campaign that gives you the best possible results for your total available budget.
Our range of advertising services are a best fit for small to medium sized businesses and organizations that desire to become actively engaged in business to business (B2B) and business to consumer (B2C) branding and marketing. If you're ready to get creative, modern and effective we can help.
Professional services for:
Search Engine Marketing (SEM)
Social Media Marketing (SMM)
Search Engine Optimization (SEO)
Conversion Rate Optimization (CRO)
Video Marketing
Email Marketing
Web Design
Graphics Design
Photo & Video Production
Web Hosting
"It may well be that creativity is the last unfair advantage we're legally allowed to take over our competitors."William Bernbach
"It's easy to come up with new ideas; the hard part is letting go of what worked for you two years ago, but will soon be out of date."Roger von Oech
"You've boxed yourself into a fateful trap by stubbornly insisting on continuing in the same old methods that haven't been working for some time now."Marky Guertin
"Show me a marketing campaign that lacks creativity and I'll show you a marketing campaign that is doomed in providing a return on investment."Marky Guertin
"I've never seen better. That really sums it up."Josh R. | Golden Ratio Content
"This company is amazing! They take excellent care of us!"Jana W. | Professional Beauty Products
"Thank you Mark for all your help. Love the logo and one on one you gave me."Crystal P. | Seven Hippie Sisters
"Your the best."James C. | Spirit of Life House
"Marky Guertin did a great job on my website. I searched and searched
for the recipe of a good web man. Marky Guertin is definitely the best I found!!!"John A. | Energy Enhancement Ministries
"Mark has gone above and beyond with any web help we have requested. He is very knowledgeable and I would highly recommend him for any internet needs. He is a veteran with an exceptional service/work ethic. He gets the job done!"Linda C. | Independence College of Cosmetology
Search Engine Marketing
Social Media Marketing
Search Engine Optimization
Email marketing
Video Marketing
Web Design
Conversion Rate Optimization
Web Hosting
What On Earth
Hired To Do?
---
Web Design & Landing Pages
---
---
Web Hosting & Domain Names
---
Search Engine Optimization
---
Conversion Rate Optimization
---
Video Creation & Marketing
---
---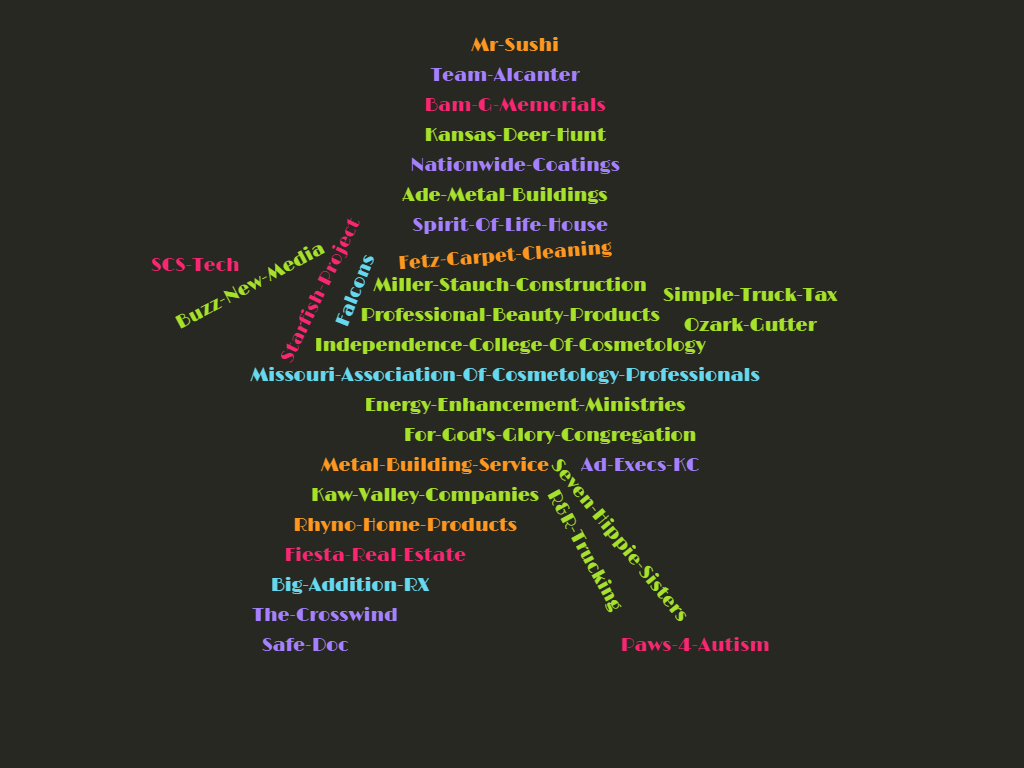 What About Our Credentials?
We're a certified Google Partner
We Also Received The Thumbtack Best Of 2015 Award
And was selected by Expertise for best web designers in Kansas City 2016
Or If You Prefer…
Fill Out & Submit The Form Below